Home Care: While people remained masked and socially distant, flu rates declined.
They're climbing again. States like Virginia, New Jersey, and Illinois are already reporting a high number of flu cases. Your dad's sick. Should you be worried? Any time your parent is sick, it's natural to worry. If he's vaccinated against the flu, it can help reduce the severity of the symptoms. If he's not, there are still medications he can take that will help him and a home care provider can help him get his medications.
It Can Be Challenging to Determine if It's the Flu
Right now, the latest COVID-19 variant is very similar to the flu. Not every patient experiences the loss of taste or smell. A high fever and headache are common complaints, as is extreme fatigue. These can also happen with the flu.
Call His Doctor
It's worth talking to his doctor to have his illness diagnosed. The flu and COVID-19 have some similarities. If you have him tested, his doctor can tell you if it's really the flu, Omicron, or a severe cold.
With test kits becoming readily available, consider having a test kit available and have your dad do the test at home. He won't have to leave the house to see if it's COVID or the flu. That helps reduce the spread of whatever he has, keeping him from picking up additional germs while he's out.
If it is the flu, he may be prescribed medications that can help him avoid severe symptoms and shorten the duration. Back at home, he may need someone to remind him when to take a dose. He also needs help staying hydrated with juice, water, seltzer, and broth.
Prepare a Quick Stock
Your dad may not feel like eating, but you can make a broth packed with nutrients. Boil some chicken or beef bones, carrots, onions, slices of ginger, garlic cloves, parsley, and celery for an hour or all day in a slow cooker. Strain that and store it in the refrigerator or freezer.
Home Care: Make Sure He Has Someone Checking On Him
With either, you want to have someone checking on him regularly. He should sleep as much as he can, drink plenty of fluids, eat when he feels up to it, and take any over-the-counter pain relievers his doctor recommends. Make sure he can breathe and that the congestion isn't making that difficult. If it is, you should take additional action and ask about bringing him to the hospital.
Consider hiring home care services to help him while he's sick. He can rest while his caregiver takes care of his housework, meal preparation, and errands. Call a home care specialist to arrange the services he needs to keep his household chores from becoming overwhelming.
If you or an aging loved-one are considering hiring

Home Care in Los Gatos, CA

, contact the friendly staff at Home Care Professionals today. Call

(866)-940-4855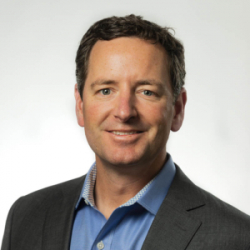 Latest posts by andy@hcprosonline.com
(see all)