Home Care Assistance: You've always been close to your mom and dad.
They're getting older, and you respect their desire to remain in their home. However, you also want to make sure they're safe as they are experiencing changes to their health. How do you communicate your concerns without upsetting them? Home Care Assistance can be a big help with this.
Watch Your Tone 
Don't accuse or come off as pushy. If you seem bossy, your parents are going to get defensive. Make sure you keep the conversation light and friendly. You're after information to figure out where they need help to continue living at home without struggling.
Be Honest
Be honest with your parents about your fears. Talk about the areas where you worry about them being alone all day and ask them to be honest on what they cannot manage without having a helping hand. Make a list of the things they would like help doing each day.
Ask questions like:
Do you remember to take your medications each day?
Do you find it easy shopping for items and reading labels?
Do you wish someone else could take over some of the less appealing household chores?
Do you understand how to use online banking?
Are there tasks you wish you had some help completing?
When was your last eye exam? Did the eye doctor say your peripheral vision is still fine for driving?
Has your health changed any, requiring you to change your diet, see your doctor more often, or attend physical therapy sessions?
Home Care Assistance: Listen Carefully to Their Input
Listen to them. Your parents will have a lot to say about their goals as they age. If they fear leaving their home, do whatever it takes to keep them in their home and avoid a move. You can't guarantee they'll never have to move, but with the help of elder care aides, it's possible to keep them in their home for as long as possible.
As you hear their goals, take a list of what they want. If they haven't named people to act as their agents for medical and financial decisions talk to them about the importance. Make sure their doctors have living wills or advance directives on file to ensure your parents never get medical treatments they don't want.
As a family caregiver, it's clear your parents' safety and comfort come first. Have you considered the benefits elder care offers? Your parents always have people available to help them remain independent, even if you need to step away for a few hours or days. Call an elder care agency to schedule services.
If you or an aging loved-one are considering hiring Home Care Assistance in San Jose, CA, contact the friendly staff at Home Care Professionals today. Call (866)-940-4855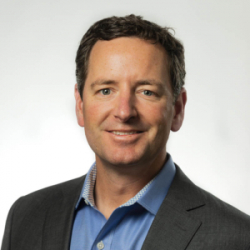 Latest posts by andy@hcprosonline.com
(see all)