One of your dad's goals is to age at home. He doesn't have any intention of moving or downsizing. During a conversation about home care, you realize he'd rather have paid caregivers than rely on his children or other family members. You know your dad well enough to realize that if you try to push it, he'll become difficult and refuse your help. Paid caregivers are the better solution to his needs. Now that you know your dad's wishes, when is the best time to hire In-Home Care?
Your Dad Is Lonely
When you're at work, your dad continually calls you to talk. You know he's lonely and wants company, but you have to work. You can't have him interrupting you at work. With companion care, your dad has someone in his home to talk to.
Your Dad Can't Shop Alone
Reading the fine print on labels is impossible for your dad. He needs to shop for foods that don't add salt or sugar, but he can't read the nutrition facts. With a caregiver, he has help choosing the right foods.
Your Dad Needs Help Scheduling and Keeping Appointments
Your dad has a hard time remembering when he has an appointment. He also forgets to schedule appointments with his dentist and doctor. Companion care aides can help him keep track of his appointments and schedule them for him.
Your Dad Struggles With Housework
Vacuuming, dusting, and wiping down hard surfaces has become a problem for your dad. He can't keep up with housework. When you stop by each weekend, you're spending the entire visit cleaning for him.
When you arrange companion care, your visits are spent enjoying activities with your dad. You no longer worry about helping him with housekeeping.
Your Dad Can't Cook His Meals
Cooking has never been your dad's strength. Did you know that companion care at home includes meal preparation? He can work with his caregiver to create weekly meal plans and shop for the needed groceries.
Back at home, his caregiver puts things away. When it's time for breakfast, lunch, or dinner, his caregiver prepares the meal. If he wants company while he eats, that's an option.
Your Dad Doesn't Like to Walk Without Someone Else
While he needs daily exercise, walking alone bothers your dad. He feels uncomfortable going outside for walks on his own. If he had a caregiver with him each day, he'd walk more.
Your Dad Needs Help With Laundry
As he has a hard time doing laundry, your dad wears the same dirty clothing for days or weeks. He doesn't change the sheets on his bed, and never washes his comforter or blankets. Have a caregiver do the laundry for him.
How Do You Arrange In-Home Care Aides?
It's easier to schedule companion care than you might imagine. Go online and fill out a form or call the agency. Ask about home care services that are available in your dad's community.
Companion care at home helps your dad remain independent without fear. Call a home care agency to schedule the services he most needs as he ages at home.
If you or an aging loved-one are considering hiring

In-Home Care in Walnut Creek, CA

, contact the friendly staff at Home Care Professionals today.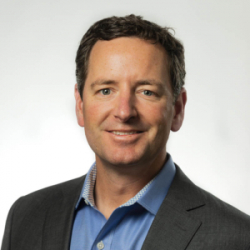 Latest posts by andy@hcprosonline.com
(see all)