Insomnia affects upwards of 48% of older adults. The most common problem involves staying asleep all night (up to 70%). As a person ages, it's common to wake up in the middle of the night and need to go to the bathroom. Once up and moving around, getting back to sleep is challenging. An in-home care provider can help your senior with this.
Other issues older adults experience are, difficulty falling asleep (upwards of 60%) and sporadic sleeping patterns that aren't restorative (up to 25%). Some older adults experience a mix of two or three of these sleep maintenance issues. If a person isn't getting seven or eight hours of sleep each night, it impacts physical and mental health.
Have you considered the benefits of in-home care when it comes to your dad's sleep? May is Better Sleep Month and a great time to discuss why your dad isn't sleeping and what can be done to improve his night's sleep.
Look at His Prescription Medications
Go over your dad's prescription medications. If any of them cause drowsiness, they may be impacting his sleep. If he takes his pills with lunch and taps a two-hour nap after that, he's not going to be as tired at bedtime.
You should ask his doctor if he can take those pills with dinner instead. If the drowsiness hits at bedtime, he'll have less of an issue falling asleep.
Limit Beverages After Dinner
Is your dad waking up in the middle of the night and needing to use the bathroom? Limit his beverages after dinner. A few hours before bed, he should restrict water intake to sips rather than full glasses.
Caffeinated beverages like iced tea, coffee, or soda should be avoided. If he loves iced tea, coffee, or soda, he needs to switch to decaf versions in the afternoon.
Rethink His Meals
Try to have your dad eat dinner several hours before he goes to bed. If he's going to bed with a full stomach, it can cause issues.
When he lays down, his stomach is at the height of digestion, so stomach acid production is increasing. Heartburn is a risk, and the discomfort will keep your dad awake.
A bigger meal at lunch is optimal. Aim for a lighter meal at dinner. If that's not possible, serve his dinner in the late afternoon.
Create a Normal Bedtime Routine
Establish a normal bedtime routine. Your dad takes a shower, gets into his pajamas, and reads for an hour. When he's feeling tired, he turns on a fan or white noise machine to block out sounds from outside.
If he has a hard time falling asleep in silence, he could plan soft music or a podcast that helps him drift off. Try different options to find the one that works best for him.
Call a specialist in in-home care to discuss your dad's habits and daily routine. You'll work with the expert to come up with a list of in-home care services that help him stay active all day and sleep through the night.
If you or an aging loved-one are considering hiring

In-Home Care in Citrus Heights, CA

, contact the friendly staff at Home Care Professionals today.
Sources:
https://www.ncbi.nlm.nih.gov/pmc/articles/PMC5991956\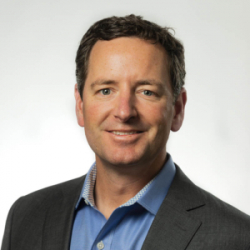 Latest posts by andy@hcprosonline.com
(see all)