Memorial Day is a popular time to gather as a family and have a relaxed backyard barbecue. As you make plans, make sure you're keeping safety in mind. Having an In-Home Care specialist on hand can be a great relief to you.
Protect Him From the Sun 
UVA and UVB rays are damaging to the skin and can increase the risk of skin cancer. It's important that your dad and other family members protect their skin. Sunscreen clothing is one way to stay safe. Wearing adequate amounts of broad-spectrum sunscreen is also important.
Look for a sunscreen with an SPF of 30 or higher and reapply it every two hours or after swimming. When applying it, don't skimp. A proper amount of sunscreen fills a shot glass.
If possible, have plenty of shady spots for people who need to get out of the sun. A covered deck or patio is great. Mesh tarps around a covered deck keep out insects and add additional UV protection. Otherwise, aim to have seating in shady areas of the yard.
Watch for Insects
Before the gathering, check the yard for areas where insects like wasps and hornets have built nests. Spray the nest and remove it to prevent people from getting stung. If you have flowering shrubs or plants that attract bees, move the seating away from those areas.
Mosquitoes breed in standing water, so check for areas that are drawing mosquitoes, such as a rain barrel or planter pot tray. Drain those to prevent mosquitoes. Consider getting a mosquito-repelling device to drive them away.
If ticks are a problem in your area, have spray available. Just in case a tick does get onto someone, keep a tick removing tool on hand for quick removal.
Keep Perishables on Ice
Perishable foods need to stay in the refrigerator or in coolers filled with ice. You don't want anyone to get food poisoning, and your dad's age makes him more susceptible.
If you're grilling burgers, cook them to 160 F or the package directions. Other meats should be in the 145 to 165 F range to ensure bacteria is killed. Even veggie burgers need to be over 140 F, so have a digital thermometer ready.
What About the Rest of the Year?
Who cooks for your dad when you're not around? If he's relying heavily on frozen dinners, takeout, and canned soups, he might be failing to get the necessary nutrients. Many of the more convenient meal options are loaded with sodium, sugar, and saturated fat.
Instead, hire food preparation services from an elder care agency. Your dad can have caregivers talk about what he wants to eat each week and build a menu and shopping list from that. His elder care aides can take him shopping, put things away back at home, and prepare healthy meals and snacks. Learn more by reaching out to us online or by phone.
If you or an aging loved-one are considering hiring In-Home Care in  San Jose, CA, contact the friendly staff at Home Care Professionals today.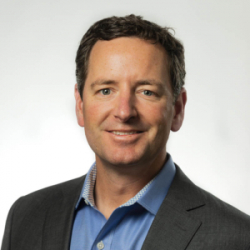 Latest posts by andy@hcprosonline.com
(see all)