Home Care Assistance: Today, one of the things that worry you the most happened.
Your mom tripped while carrying her laundry hamper downstairs to the laundry room. As she fell, she put her hand out and broke her wrist. She's going to be wearing a cast for several months. This is the perfect example of a time when home care assistance is extremely beneficial. It's a valuable service designed to help your mom maintain her independence without risking her safety and comfort.
Care Services Adapt to Fit Your Mom's Needs
Your mom will be in pain right after her bones are set and her wrist is put in a splint or cast. If she's given prescription pain medications, she may be sleepy. Arrange home care assistance to cook her meals and snacks and ensure she eats and drinks enough.
Have caregivers available to take her to follow-up appointments. Your mom may find it harder to drive when one arm is in a cast. She'll also benefit from having a caregiver to help her out of the car.
As your mom starts to heal, she'll take on more daily chores. Her caregiver can step back and let her take over. She only has to have the services she needs at the time. Once she's fully recovered, she may not need her caregiver at all.
Consider Why She Fell
Talk to your mom about why she fell. It can be beneficial to keep home care assistance services to help out if the fall was preventable. Suppose your mom tripped over her cat in the dark; that's an accidental fall. Night lights may be all that is needed to prevent another fall.
What if your mom fell because her blood pressure medications make her dizzy. If that happens, it will help her to have a caregiver around after she takes her pills. Before she stands up and walks around, her caregiver can help her up and hold onto her until she has her balance.
A Specialist Can Walk You Through Prices and Services
To arrange home care assistance, you need to talk to a specialist. Discuss your mom's injury and learn more about the things she needs help completing each week. Find out how you add or remove services over the next few weeks and months.
Ask questions that you and your mom have. That helps create a care plan that meets her needs and makes both of you happy. Once there's a care plan in place, home care assistance can begin.
If you or an aging loved-one are considering hiring

Home Care Services in Morgan Hill, CA

, contact the friendly staff at Home Care Professionals today.
Call (866)-940-485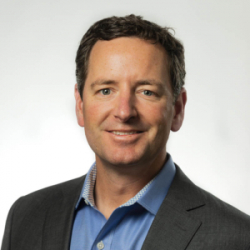 Latest posts by andy@hcprosonline.com
(see all)