National Senior Fraud Awareness Day falls in mid-May each year. As May is also Older Americans Month, it's a fitting time to address the risk of an older adult falling for scams. Approximately 3.5 million older adults are the victims of financial abuse either at the hands of a family member or through a scam. The average financial loss is just over $34,000. You and your dad's companion care at home provider must make him very aware of the common scams and what he should watch for to identify when he's being scammed.
What Are the Top Six Scams That Affect Older Americans?
Government Impersonation
The caller claims to be with the IRS, FBI, local police, DEA, or another official government agency and usually says something along the lines of "you're about to be arrested if you do not pay a fine or unpaid taxes or parking tickets before the call ends."
Grandparent Scam
The caller poses as a police officer, doctor, or grandchild and says that there's been an accident or arrest and that the grandchild's medical bills or bail needs to be paid instantly. These scams can be pretty convincing as the scammer will often use information taken from social media to write the scammer's script.
Home Improvement Scam
This one is also convincing as the scammer goes into neighborhoods where home improvement work is being completed. They'll stop at your dad's house and say they've noticed a problem with his roof, fence, etc. and since they're in the area working on his neighbor's house already, they could offer him a discount if he pays them a deposit right now.
Lottery Scam
The caller tells your dad that he's won the lottery. But, he needs to send cash or a money order ASAP to cover the taxes. If he doesn't do this, the winnings cannot be released to him.
Phone/Robocall Scam
The caller asks the simple question "Can you hear me?" Hoping to get your dad to say "Yes." That word is then recorded and used as permission for the scammer to place fraudulent charges using your dad's recorded permission.
Tech Support Scams
Your dad may have a pop-up appear on his computer or phone screen or receive a call stating his computer has a virus. If he wants the virus cleared, he must pay that technician a fee before any work can be completed. Or, the scammer will direct your dad to install software from a link the person sends and that software allows the scammer to access your dad's personal information like bank accounts, SSN, etc.
What Are the Warning Signs?
The biggest warning signs are the demand for immediate payment. Scammers prey on a sense of urgency. "If you don't pay now, you'll be arrested…" is always going to be a scam. The police or federal agents will not give you an advanced warning and provide that chance to flee.
The other clear warning sign is that the caller demands gift cards or a box of cash sent via a UPS Store. If you had a government fine to pay, you'd make payment in an official office or the government's official site.
If it's a home improvement scam, your dad doesn't have to pay on the spot. Anyone demanding that should be sent away empty-handed. He has the right to do his research on that company by asking his neighbor for feedback, reading online reviews, and checking with the state to see if the contractor is licensed, registered, and free of any state complaints or lawsuits.
Is your dad likely to answer a phone just to have someone to talk to? Is he still following older patterns where it was considerate to answer your phone within three rings? With a companion care at home aide assisting him throughout the week, he's less likely to feel lonely. And, his aide is there to warn him when an email or message is a scam.
Talk to a home care specialist and learn more about these and other benefits of companion care at home. You'll get answers to your questions and be able to book the home care services that will most benefit your dad's daily routine.
If you or an aging loved one are considering hiring Companion Care at Home in Los Gatos, CA contact the friendly staff at Home Care Professionals today.
Call (866)-940-4855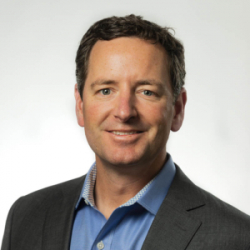 Latest posts by andy@hcprosonline.com
(see all)