The feet suffer as they age. On the other hand, out-of-sight activities like foot care may be easily overlooked with a big caring To Do list. Feet flatten and widen throughout time, and this is natural for all aging people. The fatty padding degrades with time, and this exposes the bones and joints of the foot to increased wear and strain. A minor blister damage may affect movement, balance, and general function in older persons.
Skin breaks, sprains, neuropathy, ingrown toenails, and injuries such as fractures might be the first domino to fall, resulting in health concerns. Whether personal care at home is the one to help with this task, or you as an adult, these tips can be beneficial to all seniors.
Keep Feet and Body Clean
Whether your elderly relative bathes on their own or requires assistance, their feet may only be cleaned once or twice a week. Because excellent foot hygiene is essential for avoiding fungal, viral, and bacterial infections, frequent foot washing may be required outside of the bath or shower. Simple foot wipedowns with warm water, soap, and a regular rag will suffice. It may even help you relax before going to sleep, if done at night.
Keep Senior Feet Moisturized and Hydrated
Dry skin is more prone to cracking and breaking, moisturizing is critical for avoiding open foot sores, particularly in older persons with drier skin. Foot lotions should be administered after thoroughly washing and drying the feet. This helps keep skin smooth and supple by locking in moisture. Afterward, wear breathable cotton socks to keep your feet warm and comfortable. If a senior has personal care at home, these professionals may help keep a senior's feet clean, but also help them keep moisturized.
Keep Toenails Trimmed
Another crucial aspect of foot care is to keep toenails clipped. They might cause discomfort or impede steady walking if they get overgrown. You might clip their nails yourself or look for local nail care services that specialize in elder foot care. Podiatrists may also provide these forms of foot care treatments. Seniors with foot-related health issues, such as diabetes, may need professional treatment. If your elderly relative has dementia, and clipping their toes causes them anxiety, paranoia, or pain, you may make it a more spa-like experience. To distract them, you may wash and massage their feet before cutting or putting on their favorite TV program or movie.
Look for Sores On Their Feet
The heels of a senior's feet are the most common place for bedsores. This is because they may place their feet on a surface, such as a cushion, footstool, or mattress, throughout the day, which may lead to pressure and skin irritation, which leads to tissue breakdown in older seniors who spend most of their time in bed. Prevent this potentially fatal situation by "floating the heels" – raising the ankles, so the feet are dangling in the air and without contacting anything.
Get The Right Footwear
The health of your elderly relative's feet might be greatly influenced by their footwear. When was the last time they got their feet measured and sized by a professional before purchasing shoes? Shoes that are not the right size may have an influence on more than just comfort. They can irritate and create blisters and other foot diseases, as well as hinder movement. Seniors should avoid wearing heels and instead go for close-toe shoes that are comfortable and support their arch type, foot breadth, and ankle.
If you or an aging loved one are considering hiring Personal Care at Home in Daly City, CA, contact the friendly staff at Home Care Professionals today.
Call (866)-940-4855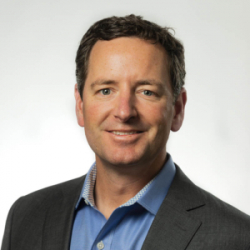 Latest posts by andy@hcprosonline.com
(see all)