Many family caregivers start to notice that an aging family member is starting to look frailer and become less active. If left too long, your senior may start to lose muscle mass and even seem to fade away further before your eyes. This is failure to thrive and it's a situation that you and your home care provider can help her to battle if you take action quickly.
Failure to Thrive Is a Common Problem
If you've heard of failure to thrive before, it was probably associated with a newborn. But older adults can also experience failure to thrive. This is a decline in health, even if your senior appears to be doing all the "right" things. What could be happening is that your senior is not getting enough nutrition, water, and other variables that are necessary for her to do well. Figuring out what's missing can take some legwork.
Keep an Eye on How Your Senior Is Doing
One of the first steps in dealing with failure to thrive is to determine what's happening with your senior. This can be as simple as getting a feel for what a typical day is like for her, including what she eats, what she does during the day, and how often she's getting water. If you don't live near your elderly family member, home care providers may be a good way to start getting an accurate picture of what's going on.
Talk with Her Doctor
Make sure to take time to talk with your senior's doctor, too. Understanding her health issues helps you all to put together a comprehensive care plan that works for your elderly family member. Her doctor may be able to recommend a specific diet or exercise regime that can help to rebuild your senior's strength and stamina.
Assess What Changes Might Help
Beyond the changes recommended by your senior's doctor, other changes may be helpful, too. Address the specific challenges that are keeping your elderly family member from thriving. If she's having a tough time eating, make sure to visit her dentist as well as her doctor and rule out all of the possible issues she may be experiencing. Switching to soft foods might be helpful, for instance.
Consider Getting Extra Help from Home Care Providers
It's also an excellent idea to bring elder care providers into the mix early. Learning what is hindering your senior's ability to thrive and making changes to ensure that she starts doing much better is so important and having an extra set of eyes on the situation can be crucial. Home care providers are able to keep track of your senior's diet and activity levels while also alerting you to any signs that she may still be doing poorly.
Turning failure to thrive around is entirely possible, even if it doesn't seem that way at first. It's essential to do so, however, especially if your elderly family member wants to age in place for as long as she possibly can. There are a lot of variables to consider, so getting help truly does make a difference.
If you or an aging loved-one are considering hiring

Home Care in Los Gatos, CA

, contact the friendly staff at Home Care Professionals today.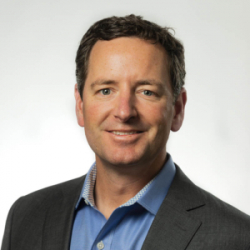 Latest posts by andy@hcprosonline.com
(see all)