Your dad has diabetes. Most of the time, he's okay and manages his blood sugar levels well on his own. Recently, however, he's struggled to keep them stabilized and ended up in the hospital. His doctor recommends virtual care and monitoring. How does this service work?
What Does Your Dad Get?
As part of a virtual care and monitoring package, your dad gets a personal assist button, door sensors, and motion sensors in high-traffic areas. The virtual care team learns your dad's patterns, and the technology turns his home into a smart home.
Suppose your dad is always awake, showered, and heading to the kitchen for breakfast at 8 a.m. His virtual care team learns this. If a day arrives and he hasn't gotten up and moved around the house, they'll check-in and alert you if needed.
You can have someone calling your dad each day at scheduled times to monitor him. Suppose you want someone to call in the morning at breakfast to check his blood sugar levels. You also want the aide to make sure he takes his medications. That's an option.
If your dad isn't feeling good, he can push the button on his personal assist device and get help. Not only does this offer him a sense of comfort, but it also gives you some peace of mind.
How Do You Get Started? 
Write down a list of the areas your dad needs help completing each day. Does he often forget to check his blood sugar levels after a meal? Does he get lightheaded or start sweating before he realizes he's forgotten? Note these areas of difficulty.
Talk to his doctor about your dad's diabetes care plan. Is he on insulin? Does he need to take any prescription medications? Is he recording his sugar levels for his doctor to review? Find out what his daily care routine looks like and create a schedule that he's supposed to follow.
Once you have this information, call a 24/7 virtual care professional to learn more about the prices and services. Ask questions and work with the expert to create the best plan for your dad's care needs. You can narrow down the services he needs and eliminate those he doesn't.
It's time to get started. Call a virtual care and monitoring expert to learn more about virtual home care services. During this conversation, you can customize the services to best fit your dad's needs and budget.
If you or an aging loved-one are considering hiring Virtual Care at Home in San Francisco, CA, contact the friendly staff at Home Care Professionals today.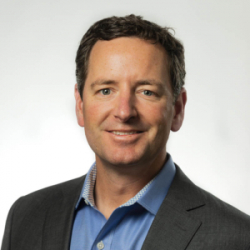 Latest posts by andy@hcprosonline.com
(see all)