Home Care Assistance: As seniors get older, their diet needs to change, and they may not know how to work around the new diet restrictions.
One of the many good things home care assistance can help a senior with is their diet. They may not be specialists in diets specifically, but they can help research what kinds of foods a senior should be eating. One of the best ways for home care assistance to help seniors with diets is to ask their doctors. The doctor may tell a senior to stay away from specific foods or eat more of one type of food.
This information can help home care assistance find and prepare meals for the seniors throughout the week. One important nutrient to focus on throughout any stage in life is iron. This nutrient helps make hemoglobin which is an important protein that carries oxygen throughout the body. This is something that the body needs to grow and develop, which is still vital for seniors. It is not something that should be overlooked.
If you are working with home care assistance to find the right foods for your senior who needs a little more iron in their diet, this is an excellent place to start. Before consuming too much iron, a senior should go get their blood checked. This can help them, and home care assistance determines if they are low in iron or something else. Here are some foods home care assistance can encourage a senior to eat.
Soybeans and Tofu
A senior may not like to consume tons of meat, and it can be healthier going for an alternative. Soybeans are packed with iron which makes them a good source of protein. Tofu is made out of soybean curds which means it is also a really good source of meat-free protein. Eating this can be good for one or two meals every week.
Palm Hearts
Many leafy green vegetables are rich in iron but what's great about palm hearts is they are filled with other nutrients too. They contain iron, fiber, manganese, vitamin C, and folate. This makes it something amazing to add to meals because they have so many nutrients.
Prune Juice
Too much juice can be bad for seniors, especially if they have to watch how much sugar they take in. However, prune juice is good for many things, including adding more iron to a diet. This type of juice can be good for maintaining a healthy digestive system.
Quinoa
Instead of home care assistance making a dish with rice, swap it out for quinoa. It is tasty with a full-bodied flavor. It's gluten-free, a full protein, complex carb, and filled with vitamins needed to stay healthy. One of the main nutrients in this is iron. This is a good food source for anyone suffering from high blood pressure or diabetes.
Home care assistance can find fun ways to incorporate these into meals for the senior. These can all easily be meal prepped in advance for the senior to heat up later on.
If you or an aging loved-one are considering hiring

Home Care Assistance in Livermore, CA

, contact the friendly staff at Home Care Professionals today. Call

(866)-940-4855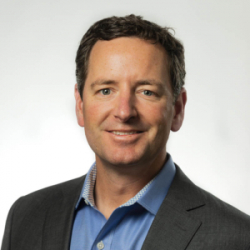 Latest posts by andy@hcprosonline.com
(see all)