Homecare: Not all seniors enjoy the holidays; for some, it's a reminder of what they lost or past holidays that they miss.
This is a chance for home care assistance to distract the seniors with something fun to get them in the spirit. If a senior has happy stories, a homecare provider can sit and talk to them about it while doing these projects. Keeping busy can be difficult during this time, but there are tons of projects and activities home care providers can get a senior to do.
No matter what age, stimulating your brain is important. Whether you are a toddler or a senior, find ways to stay busy and keep your brain activated. This is an outlet that anyone can do and is sometimes better than talking. It's also a way for seniors to express feelings without words. There are tons of arts and crafts activities that home care providers can help set up for a senior.
If you are taking care of your parents this holiday season and you're feeling overwhelmed because you don't have enough time to set up activities. In that case, it's time to look into home care providers. They can help a senior age in place much easier and ensure they get the items they need to stay busy. Caregivers are the ultimate companions that can help with everyday life.
Art Projects To Do With Seniors
Any of these art projects will be fun for the holiday season and you can tailor these activities to whatever they want to celebrate this year. Learning how to channel feelings into arts and crafts can help a senior prevent emotional or mental illnesses too.
Holiday Wreaths
If a senior celebrates Christmas there is a chance they have tons of wreaths for their doors. However, something they may have never considered is to make one. There are now so many ways a senior can make a wreath. Home care providers can help buy arts and crafts supplies for the seniors to make these.
Play Piano
Some seniors may not be able to play the piano anymore, but if they can, they can start playing their favorite holiday music. If a home care provider is interested a senior may be able to teach them how to play the piano as well. It can be a fun way for the two people to connect and spend time together.
Wrap Gifts Together
This is the time to wrap gifts together and spend extra time making them beautiful. It can be fun to watch new YouTube videos to find new ways to wrap gifts. If the senior has any tricks to make the gifts look good they can teach it to their caregivers.
Look at Christmas Lights
Not all seniors will be mobile but finding a place where a whole neighborhood has lights out or a city hall that has tree decorating competitions can be a fun way to spend the evening. If it is a neighborhood, homecare can drive through the neighborhood to let the senior look. If it is a tree competition, caregivers can help a senior look at them by pushing them in a wheelchair.
If you or an aging loved-one are considering hiring Homecare in Walnut Creek, CA, contact the friendly staff at Home Care Professionals today. Call

(866)-940-4855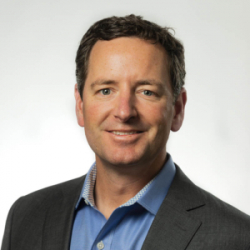 Latest posts by andy@hcprosonline.com
(see all)