Alzheimer's disease cases increase each year. As health insurance doesn't cover the supervision a parent with dementia needs, many families take on this care on their own. They stop working or reduce their hours to be there for their parent when home care can't be.
You know this. You are your mom's caregiver. You balance working from home with her care needs. Did you know that Burnout Syndrome is just as big a risk and is linked to anxiety and depression?
What is Burnout Syndrome?
Burnout Syndrome is caused by chronic and emotional stress in your life. It occurs when you become physically, mentally, and emotionally exhausted. It can lead to resentment against your parent, withdrawal from things you enjoyed, and your friends may not understand what you're experiencing and move on.
When you're with your mom 24/7 and keep telling friends you cannot join them for drinks or dinner, they may feel abandoned. Those who aren't familiar with the demands of Alzheimer's care may not understand why you're always busy with care.
The isolation and loneliness build up. Plus, caring for a parent with Alzheimer's can be physically and mentally exhausting. If your mom's balance is off, you're physically supporting her as she walks around, goes up and down the stairs, and gets in and out of the shower. If you're not used to supporting another adult's weight, it strains your muscles.
You also have the mental strain to consider. Many adults with Alzheimer's have anger flare-ups, especially as sundowning sets in. Your mom may become emotionally or physically abusive. You may not be used to her being so cruel, and that makes it hard to handle.
What Are the Signs of Burnout Syndrome?
Burnout Syndrome presents in several ways. For some, there can be mental health issues like anxiety and panic attacks, low self-esteem, and lack of concentration. Physical pain like migraines and stomach pain may appear.
Sometimes, people with Burnout Syndrome experience insomnia and digestive issues. They may find their immune system isn't as responsive. Physical exhaustion and an increase in blood pressure are also possible.
What Can You Do?
Look online or locally for family caregiver support groups. Surrounding yourself with people who understand what you're going through is very important. You need others to talk to, and a support group is a great way to start.
Realize your limitations. You're not trained in Alzheimer's care. Even people who go through training struggle from time to time. You're human, and it's okay to realize you're not perfect.
Focus on the things you can do. You can choose healthy foods that avoid sugar and saturated fats. You can get enough exercise and sleep. Those are positive initial steps.
Arrange Respite Care ASAP
Don't wait until you're noticing the signs of extreme stress and exhaustion. You can help your mom without putting your own health at risk. Home care assistance is one of the best steps to take.
Pick up the phone and ask a home care assistance specialist about respite care. Take time for yourself without leaving your mom alone. She has a caregiver helping out while you focus on self-care for a few hours.
If you or an aging loved-one are considering hiring Home Care in San Jose, CA, contact the friendly staff at Home Care Professionals today.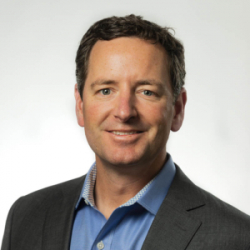 Latest posts by andy@hcprosonline.com
(see all)