It's almost time to decorate for the holidays. For seniors aging at home, holiday decorations make their home festive. They also invoke memories of the past and bring joy to everyone in the neighborhood. But as seniors get older, holiday decorating can be much more physically demanding, and sometimes even dangerous. Seniors can trip and fall trying to put lights up. Or they may slip on holiday decorations left on the ground. There are numerous ways they might have painful accidents while decorating. Use these senior-friendly decoration tips to help your senior parent get their home ready for the holidays this year:
Use Home Care 
Home care for seniors can be a big help for seniors during the holidays and throughout the year. With home care, seniors will have someone around to help them with things like housework, running errands, and even holiday decorating. If your senior parent could use help with everyday tasks, home care is a great option. A caregiver can help your senior loved one get their holiday decorations ready to be hung this year. 
Use A Projector For Outdoor Decorations
Seniors can find outdoor decorating in the winter treacherous. If your senior loved one wants to decorate the outside of their home for the holidays, but definitely shouldn't be up on a ladder hanging lights, get an outdoor projector for decoration. Some have coordinated music that plays while holiday images are projected onto the windows and side of the house. A projector is an easy way to make the outside of your senior parent's home look festive and ready for the holidays. 
Get Battery Operated Lights And Decorations
Tripping on cords is one of the most common ways seniors fall and hurt themselves. So this year ditch the corded decorations. Having cords running all over the living room, dining room, or even the entire house for holiday candles and decorations is a big safety risk for your senior loved one. Instead, pick up some battery operated candles, battery operated lights, and battery operated holiday decorations. Then your senior loved one can enjoy holiday lights and decorations without fear of tripping over the cords or pulling the cords out of the wall by accident. 
Get a Fake Holiday Tree That Is Pre-Lit
Real holiday trees are great, but they are also very difficult to get into the house and set up. Also, once they have been properly set up, they need to be checked and watered frequently. While home care can help with a real tree, it's easier and safer for seniors to have a fake tree. A beautiful fake holiday tree will keep your senior loved one in the holiday spirit, but relieve them of the stress and physical labor of taking care of a tree. An easy to set up fake tree that's pre-lit is the perfect holiday decoration for both beauty and safety. 
If you or an aging loved one are considering hiring Home Care in Palo Alto, CA, contact the friendly staff at Home Care Professionals today.
Call (866)-940-4855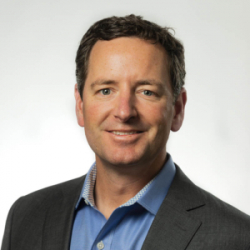 Latest posts by andy@hcprosonline.com
(see all)