Lifestyle changes can help seniors avoid kidney disease or slow down the progression of it. And if you adopt some of these tips yourself maybe you can prevent kidney disease as you get older. The most often recommended things you, your personal care at home services provider, and your senior should do to keep their kidneys strong and healthy are:
Manage Blood Sugar
Keeping a healthy blood sugar is very important for kidney health. Seniors who have diabetes and don't manage their blood sugar well can do a lot of damage to their kidneys. Untreated or undiagnosed diabetes can lead to renal failure. If your senior loved one is overweight, has diabetes, or is pre-diabetic losing weight is essential. Managing their blood sugar through diet and the use of insulin if necessary will also help protect their kidney health.
Avoid Hypertension
Another medical condition that can cause major kidney damage or even kidney failure is hypertension. Hypertension is high blood pressure. If your heart is working overtime to pump blood through narrow arteries it can cause blood flow to slow down through the body. That can damage your senior loved one's kidneys. If your senior loved one has been diagnosed with hypertension it's very important that they take any medication the doctor has prescribed and pay close attention to their diet. Managing their stress levels will also help reduce their blood pressure.
Lower Your Cholesterol
High cholesterol has been found to have an impact on the development of kidney disease. Researchers at Johns Hopkins Medical did studies that showed a link between high cholesterol and kidney disease. Many seniors have high cholesterol. Over time the fatty acids that contribute to high cholesterol can damage the kidneys and contribute to the development of kidney disease. If your senior loved one has good cholesterol they should continue whatever they are doing to keep it in a healthy range. But if your senior loved one has high cholesterol they will need to talk to their doctor about ways to lower their cholesterol in order to avoid kidney disease.
Make Dietary Changes
One of the easiest things that seniors can do to keep their kidneys healthy is to make some dietary changes. Seniors should try to eat a plant-based diet. But if they are going to eat meat then they should be eating lean meats like chicken or turkey instead of beef or pork. Seniors should also be on a low-sodium diet and limit the amount of salt they are eating. Eating too much sugar can also contribute to kidney damage over time. A personal care at home provider can help your senior loved one learn how to adapt their diet to be more kidney-friendly. A personal care at home provider can also help seniors find new and interesting meals to try that will help prevent kidney disease.
If you or an aging loved-one are considering hiring P

ersonal Care at Home in San Jose, CA

, contact the friendly staff at Home Care Professionals today. Call (866)-940-4855
Source:
https://www.kidney.org/news/monthly/wkd_aging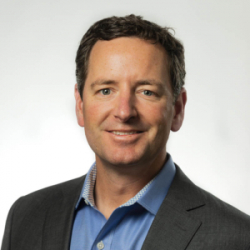 Latest posts by andy@hcprosonline.com
(see all)