In-Home Care: Sometimes as a person ages, their diet needs to change.
Some seniors may develop an intolerance to milk or dairy products and though this is not a severe allergy it is something they should stay away from if it develops. However, if this is something new for them they may not know enough about lactose-free products to find replacements for whatever they were eating and drinking before it started giving them problems. An in-home care services provider can help your senior choose the right products.
What Is Lactose Intolerance?
Lactose is the major sugar found in milk and lactose-containing products. Lactose intolerance occurs when your small intestine cannot adequately digest or break down all of the lactose you consume. Consequently, diarrhea, gas, bloating, and other symptoms may occur after drinking milk or eating dairy products such as ice cream or cheese. You might be wondering what the signs of lactose intolerance are if the allergy is not super severe.
Diarrhea
Nausea, and sometimes vomiting
Stomach cramps
Bloating or Gas
For each person, the symptoms may be slightly more or less severe. However, an easy way to see if they might have lactose intolerance is to note symptoms and then stop consuming dairy to see if they still occur or stop completely.
Foods To Avoid If You Become Lactose Intolerant
Although most of these foods are delicious, if you suffer from lactose intolerance they will not be good for you to consume. They may taste good but the aftermath of eating these products will not be good.
Butter
Cheese/ Soft Cheeses
Yogurt
Ice Cream or Gelato
Sour Cream
Buttermilk
Whipped Cream or Cool Whip
All of these are very heavy lactose-based. Although they may be tasty treats they are not good for those who are lactose intolerant. Instead of eating these, seniors can turn to other snacks at the grocery store. If a senior has stopped going out to the store because they can no longer drive or you don't have time to take them, it is important to consider in-home care providers for your seniors. Many in-home care providers will help a senior go to the store so they can find lactose-free snacks.
Alternative Choices For Seniors
It is time to learn what products your seniors can eat. There are tons of options for people who still want to enjoy a creamy or cheesy texture. Many products have a good taste too, just like the original.
Beckon Ice Cream
Everyone craves a good bowl of ice cream once in a while. But for those seniors with lactose intolerance, they may not be able to enjoy a bowl when they like. Luckily, with Beckon, you can find ice cream with no lactose and find flavors the seniors will love to enjoy.
Lactaid Milk
Lactaid Milk is a brand known for milk without lactose, but it really tastes like the original. It can be used for baking, cooking, and even eating cereal. Just because a senior has to give up lactose doesn't mean they can't find alternatives that taste just the same.
Fairlife Creamer
If a senior enjoys cream in the coffee, this is the perfect solution. This is a lactose-free creamer with 40% less sugar than original creamers.
If you or an aging loved-one are considering hiring In-Home Care in Pleasant Hill, CA, contact the friendly staff at Home Care Professionals today. Call (866)-940-4855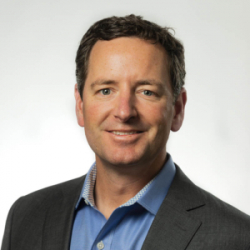 Latest posts by andy@hcprosonline.com
(see all)