Many families don't realize that post-surgery care for seniors exists. However, it helps their senior family members recover faster after a surgery or hospital stay. Seniors prefer to recover at home in a place familiar and comfortable. But often after they are released, seniors still need a certain amount of medical care. Post-surgery care performed by trained caregivers gives seniors one-on-one care that will help them stick to their discharge orders. Thereby, recover more quickly than they would without specialized care. Post-surgery care for seniors at home includes things like:
Incision Cleaning And Dressing
If your senior parent had surgery, a caregiver at home can care for their incision. They will clean it, change the incision dressing, and ensure it is healing the right way. A skilled caregiver can quickly spot any signs of potential infection. So, your senior loved one can avoid a painful and potentially dangerous infection after surgery. Surgical dressings need to be changed often. So, it will help your senior parent heal to have a medical professional in the house take care of that during the day.
Monitoring
During your senior loved one's recovery, it's important to stay in contact with their doctor. Because the doctor needs to monitor how your senior parent progresses in their recovery. With post-surgery care, your senior loved one will have someone who can monitor their condition. Then report any potential issues to their doctor. If your senior loved one is recovering from a stroke or heart attack, the caregiver can also help organize any other therapies that your senior loved one needs.
Personalized Care
One-on-one care is helpful for seniors recovering from an injury, like a broken bone, or surgery. Having someone to help them get a drink, get to the bathroom, or get around the house will increase the chances that your senior loved one will recover quickly. When you can't take time off of work to care for your senior loved one, post-surgery care is a great option. If your senior loved one is recovering from a broken bone or injury that requires therapy, they can get the therapy they need at home with post-surgery care, so they don't need to leave the house to get the therapy they need.
Medication Management 
Chances are good that your senior loved one will have some pain medication and other medications that they need to take after a surgery or injury. A caregiver at home can ensure your senior loved one gets the medications they need at the right times. They can also check that they are taking them the right way. The caregiver will also ensure that medications are refilled, and that there are no potential bad interactions between the medications. Medication management is an important part of post-hospital recovery.
If you or an aging loved one are considering hiring Post-Surgery Care in Pleasant Hill, CA, contact the friendly staff at Home Care Professionals today.
Call (866)-940-4855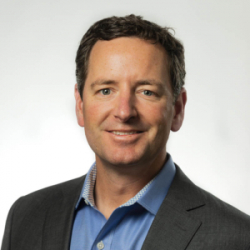 Latest posts by andy@hcprosonline.com
(see all)