Senior Home Care: If a senior is lonely, even once the senior home care leaves, it may be time to look into getting a pet.
Some seniors may want dogs, while others want cats. However, no matter what kind of animal it is, there can be some amazing therapeutic benefits to having pets in the house. Although most seniors should be able to take care of their own pets, senior home care may be able to help out with small chores for the animal.
Sometimes a senior may not be able to take care of their pets on their own, and that is the one time it may not be best to get an animal. For the most part, having pets in the house can have some extraordinary advantages, but only if the senior is able to. It is not a good idea to encourage something that the senior cannot do on their own. Having some help is okay, but making a caregiver take care of the animal and the senior is not fair.
Some seniors should have pets, while others should avoid them. Suppose you or senior home care have been thinking about talking to the older adult about getting an animal. In that case, this may be one of the best times to mention it.
Here are six benefits of older adults having animals.
Benefits of Seniors Having a Dog
There has been some research done that shows the health benefits of owning a dog. It can help a senior stay more physically active while also staying safer and boost both the dogs and older adults' physical health. Here are some other benefits that an older adult may get from owning a dog.
-Becoming Mindful
It can be hard to be mindful about what you are doing all of the time, especially when senior home care leaves for the day. Instead of mindlessly doing things there will be a companion all the time in the house. This will be a creature that stays by the senior's side and helps them stay focused and grounded.
-Makes Seniors Feel Social
When a senior spends their days at home it can feel very isolating which can have some serious negative outcomes. This is a way for the seniors to feel like there is something waiting at home for them, and a good way to ensure they stay social with something. Senior home care can help an older adult remain social but this can be an extra step to prevent feeling isolated.
-Healthy Lifestyle Changes
On top of getting more exercise for the dog and the senior, this is a way to watch other things. If a senior is mindlessly snacking their dog will beg for snacks too. This is a way to draw attention to little habits that can be changed for improved health. Less snacking, more moving around, and more structure in life.
-It's Commitment
Sometimes a senior needs something to commit to. This is the perfect reason to keep moving and staying healthy. A dog is not just another piece of furniture or an object, but a living and breathing creature that needs care. This type of commitment can be good for seniors. Senior home care can be a huge help with caring for your seniors and keeping tabs on their pets.
If you or an aging loved-one are considering hiring

Senior Home Care in Livermore, CA

, contact the friendly staff at Home Care Professionals today. Call

(866)-940-4855
Sources:
https://www.health.harvard.edu/staying-healthy/get-healthy-get-a-dog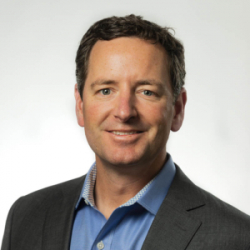 Latest posts by andy@hcprosonline.com
(see all)