In-Home Care: Some seniors love to bake, and it can be a good activity for companion care at home to encourage.
This is a way to get a senior moving up and around the kitchen but also something that someone can help with while sitting down. Baking can help trigger those happy memories that a senior had while raising a family, and the smells that go along with baking can remind them of their childhood. An In-Home Care service provider is a great help with this holiday fun activity.
Baking can help activate the senses they think they're losing, and this might make a senior happier. It is also a way to be creative and find new ways to self-express how they are feeling. All of this can be something to think about when finding things for seniors to do while at home. Companion care at home can help encourage this passion by buying the ingredients, finding new recipes, and encouraging seniors to try new things.
Companion care at home is a friend to the senior and someone who helps guide seniors to healthy living. Caregivers can help a senior age in place and can be a much better alternative to someone going to a senior community. When an older adult feels bored and needs something to do, companion care at home can recommend making some of these yummy recipes.
Easy Pastry Recipes for Seniors
Keep in mind that if a senior has memory problems like dementia or something similar everything will have to be watched carefully. Seniors with dementia can still benefit from baking and cooking but companion care at home needs to help them every step of the way. Here are some recipes to try out this year.
No-Bake Caramel Pie
If the senior isn't into using the oven or you're worried about them pulling things out of the oven, this is the perfect option. It also only takes around 20 minutes to whip up. Most of the ingredients are easy to get and it won't be overly complicated. There are only a few steps to this recipe. This can also be a winner for a Thanksgiving dessert!
Pumpkin Twists
Do you have some leftover puff pastry that needs to be used? Pumpkin twists can be a way to use up those leftovers and get something that is full of fall flavors. They are flaky, rich, and will fill the house with a wonderful scent. If they want a little extra kick to it, top it with a vanilla whip cream or a drizzle of caramel sauce on the top.
Pumpkin Brownies
Pumpkin and chocolate are some of the two most enticing flavors in the world. There is nothing better than walking into your parent's house to smell this aroma wafting through the air. It is warm, gooey, and the perfect mix of desserts. This is good for Halloween, Thanksgiving, or Christmas!
Handheld Apple Pie Pastries
One of the jobs of in-home care providers is to monitor caloric intake. One way to still eat sweets but watch the number of calories is making something smaller and portioning it out for the week. This handheld apple pie is the best way to do that. It only takes an hour to make too! The rest can be frozen and reheated in the oven or air fryer later on.
If you or an aging loved-one are considering hiring

In-Home Care in Walnut Creek, CA

, contact the friendly staff at Home Care Professionals today. Call

(866)-940-4855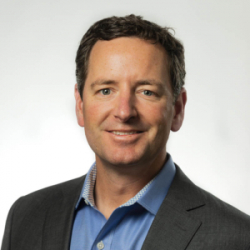 Latest posts by andy@hcprosonline.com
(see all)