International Self-Care Day is a day established by the International Self-Care Foundation to raise awareness of the importance of self-care. ISF uses the "Seven Pillars of Self-Care" to get family caregivers to take care of themselves. Here are what the seven pillars are.
#1 – Knowledge & Health Literacy
Are you taking care of your health? If you're not seeing a doctor each year for a physical and staying informed on the latest recommended tests, screenings, and vaccinations for people your age, you're not following the first pillar of self-care.
At the very least, you should see your doctor each year, get the recommended vaccinations, and undergo any recommended screenings like a mammogram, bone density test, and colonoscopy. If something is wrong, it's best to catch it in the early stages.
#2 – Mental Well-being
Mental well-being involves making sure you take preventative steps to stay healthy mentally and physically. This means having your blood pressure checked regularly, engaging in social activities, and seeing a therapist or attending support groups as needed.
#3 – Physical Activity
The recommendation for daily exercise is 30 minutes per day for at least five days a week. This is a good goal to set, and it's best to mix up the types of activity you engage in. You might want to ride a bike one day, go for a walk every other day, and attend a Yoga class. Swimming, tennis, and hiking are other good activities to engage in.
#4 – Healthy Eating
When you're a family caregiver, a healthy diet can be challenging to keep up. Home-cooked meals are best, but you need to find nutritionally-balanced meal plans that don't take a lot of time to prepare.
Make sure you're eating enough protein, whole grains, produce, and dairy. Ideally, you are aiming for two cups of fruit, three cups of vegetables, around 45 to 55 grams of protein, 48 grams of whole grains, and about three cups of dairy.
#5 – Risk Avoidance and Mitigation
Risk avoidance means skipping habits or behaviors that increase the risk of harm to your health and happiness. Addictive habits like smoking, drug use, and alcohol dependency are all risks to avoid. Getting vaccinated, seeing your doctor, and eating a healthy diet help you mitigate health issues.
#6 – Good Hygiene
Good hygiene is an important aspect of self-care as it's how you avoid many bacterial and viral infections. Washing hands after you use the toilet, brushing and flossing your teeth, taking showers and washing your hair several times a week, and cleaning and bandaging cuts and scratches are important.
#7 – Rational & Responsible Use of Self-Care Products and Services
Finally, if you use self-care products like nutritional supplements or attend appointments with a homeopathic counselor, you need to make sure you're doing your research, understand the potential risks, and consult with your doctor to make sure it's a smart move for your health and well-being.
Finding time to take care of yourself while also taking care of your dad is your biggest struggle. You simply cannot find time to do it all. Have you looked into respite care services from a home care agency?
With respite care, your dad has a home care aide to help him out. While the caregiver is at your dad's house, you have free time to go out and visit friends, see your doctor or therapist, and attend a support group. Use respite care to attend a Yoga class or go for a long walk. Do whatever makes you feel good about yourself and your situation.
If you or an aging loved one are considering hiring home care in San Jose, CA contact the friendly staff at Home Care Professionals today. Call (866)-940-4855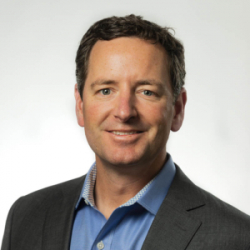 Latest posts by andy@hcprosonline.com
(see all)