Your dad has limited mobility after his stroke. You want to keep him as active as possible, but you also have a job and family. When you spend time with him, you want to make sure you plan activities he can manage. That's where home care assistance can be beneficial. A home care professional can help your dad so that you can enjoy time together. What are some of the best activities for someone with limited mobility?
Board Games
If your dad is in a wheelchair, he may not be able to go outside much while he adjusts. Get board games that help exercise his cognitive skills. Look for easy-to-play games without many rules, such as Sorry or Checkers. As his memory and speech skills return, you can move to more complex games.
Dancing
Dancing is a good activity for someone with limited mobility. The dance partner can help with support. If your dad's mobility doesn't allow for dancing, look into Zumba Gold chair videos where he can do the dance steps while sitting in a chair.
Other chair exercise routines can help him build muscle strength. If he doesn't like the idea of dancing programs, Chair Yoga may be a better choice for him.
Daily Walks
How does your dad get around the home after his stroke? Does he need a cane or a walker? If he has sidewalks outside his home, he should be fine taking a walk with someone there to help support him if there are hills.
Better, see if there are area parks with paved walking paths or level boardwalks. They're ideal for getting around when you need a walker or cane. If he can walk slowly without any mobility devices, he could walk around his neighborhood, a local park, or his yard.
Swimming
Does your dad have a pool? If not, is there access to a community pool available? Swimming is one of the best activities for people with limited mobility as it's easy on the joints. Your dad's buoyancy in water makes it easy for him to swim without standing.
Find a pool with stairs to make it easy to get in and out. Some pools may have mechanical lifts if your dad requires a wheelchair to get enough.
Support Him with Home Care Assistance Services
Make sure you support your dad by arranging home care assistance services. If he has a more challenging time with mobility and can't get around without someone to help him, you need to make sure he has a caregiver available when he needs to run errands, take a shower, get out of bed, and move around the home.
Home care assistance services that include making beds, changing sheets, and doing the laundry are also essential. Call a home care specialist to get started with caregivers.
If you or an aging loved one are considering hiring Home Care in San Jose, CA, contact the friendly staff at Home Care Professionals today.
Call (866)-940-4855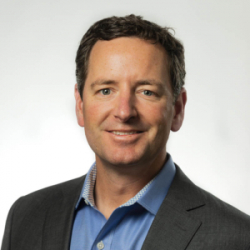 Latest posts by andy@hcprosonline.com
(see all)