Home Care: Cerebral Palsy (CP) is a disorder that affects motor skills, coordination, and movement.
This disease causes involuntary movements of the limbs when a person is awake, such as twitching. Because of the nature of this disorder, it can affect multiple areas of life, affecting both physical and mental functions. Nutrition for seniors with cerebral palsy addresses patients' nutrition requirements and provides the proper nutrition needed to keep their brains and bodies functioning properly.
A proper diet will aid your senior in having a nutritious meal while dealing with one or more disorders. For example, a senior suffering from CP may have oral-motor dysfunction, chronic constipation, and gastroesophageal reflux. This means that the diet you prepare for your senior should follow methods that make it easier for the elderly to consume food. For instance, you can make the food soft by adding broth or by grinding foods. Home Care services providers are the perfect answer to helping you.
Cerebral Palsy and Nutrition For Seniors
Good nutrition for seniors with cerebral palsy includes eating a balanced diet rich in vitamins, minerals, and antioxidants to help keep the body healthy. Seniors who suffer from CP can be very sensitive to the foods that they eat. Many things can affect the health of these individuals, many of which are difficult to detect. Therefore, finding the best nutrition for seniors with cerebral palsy can be difficult. However, with the proper diagnosis, you can start planning a proper diet for your seniors. As long as your senior is eating the right foods, he or she should maintain his health.
The first thing that you need to do is to talk to your doctor about your senior's diet. The doctor will be able to tell you what kinds of foods your senior should be eating. In addition to this, they will also determine what nutrients they need to improve their overall health.
Getting Proper Amount of Protein
You need to make sure that your senior is getting plenty of protein in his diet. This is one of the hardest things for many seniors to do. They may have gotten used to having milk and cereal for breakfast, for example, and may not want to alter their diet. It is highly likely that such seniors would face feeding or digestive challenges.
Balanced nutrition for seniors includes the proper amount of protein, the building block of muscle and bones. Without protein, the brain cannot produce new cells and muscles and cannot efficiently conduct physical activities. If you are having difficulty picking a diet plan for your senior, you can reach out to home care agencies. These home care providers can give you dietary recommendations and information about protein sources, which are critical to maintaining the health of the body, mind, and muscles.
Calcium Intake Should Be a Priority
Proper intake and inclusion of minerals, vitamins, and nutrients is essential to any nutritional plan; however, since cerebral palsy is a motor disorder, there is a need to focus on other factors involved in healthy body maintenance. In this case, calcium is needed. Therefore, balanced nutrition for seniors with cerebral palsy should include food items high in calcium, such as milk, cheese, yogurt, and even green leafy vegetables. Other foods with added calcium include certain cereals and wheat products.
Home Care: Conclusion
Good nutrition for seniors with cerebral palsy requires more than just eating right. Proper diet and exercise are important, as is ensuring adequate sleep, relaxation, and stress management. The best nutrition for seniors with cerebral palsy can ensure proper function of the body, but it takes time to develop and become habitual. Once the body gets used to a healthy diet, regular exercise, and sleep, along with a stress management program, the body will function best. Home care services can help you in taking care of your senior who has cerebral palsy.
You can learn more about the nutritional needs of seniors with cerebral palsy-give us a call and get instant access to the information you need! See if home care is right for you and your family! .
If you or an aging loved-one are considering hiring

Home Care in Oakland, CA

, contact the friendly staff at Home Care Professionals today.
Call (866)-940-4855
Source:
https://www.cerebralpalsy.org/about-cerebral-palsy/treatment/therapy/diet-plan-counseling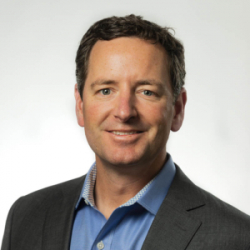 Latest posts by andy@hcprosonline.com
(see all)