Home Care: Are you caring for your elderly loved one on a regular basis?
If so, one of the aspects of their health that you may need to deal with is their feet. Many family caregivers tend to look over foot health in their elderly loved ones. They are more focused on brain and heart health. While those aspects of health are vital, too, so is foot care. There are some foot care recommendations for senior citizens that you and your home care provider may want to use with your elderly loved one.
Podiatrist Appointments
Is your elderly loved one seeing a podiatrist yet? If not, but they experience dry or cracked feet, foot pain, or other foot health problems, you should schedule an appointment with a podiatrist. There are many health problems that can occur with the feet. It is very important that these issues get treated as promptly as possible. The doctor may even have some at-home recommendations for your elderly loved one that you and home care providers need to help with.
Inspections of the Feet
Since so many foot health issues are overlooked, it would be a good idea to get into the habit of looking at your elderly loved one's feet. Some of the things that you or the elder care providers should look for include:
Dry or cracked skin
Spots or sores on the feet
Signs of infection
Spots that are painful when touched
Discoloration or moles on the feet
If you or the home care providers notice anything that seems odd or just not right, you should call to ask the podiatrist that your elderly loved one sees. They may want to get them in for an appointment.
Don't Walk Barefoot
Does your elderly loved one like to walk barefoot? Maybe when they are in public areas, they often take their shoes off just to get their feet free for a bit. It is okay for them to do this in some areas. However, if they are taking their shoes and socks off and putting their feet on a floor that other people touch, there will be a higher risk of getting a fungal infection. You should encourage your elderly loved ones not to walk barefoot in these areas.
Home Care: Conclusion
Foot health and foot care are crucial for senior citizens. Now that you know this, it is one area of your elderly loved one's health that you and the home care providers can start paying closer attention to. If there are any issues noticed, make sure you or an elderly care provider take your elderly loved one to their podiatrist.
If you or an aging loved-one are considering hiring

Home Care in San Francisco, CA

, contact the friendly staff at Home Care Professionals today. Call

(866)-940-4855
Sources
https://www.ncbi.nlm.nih.gov/pmc/articles/PMC6339366/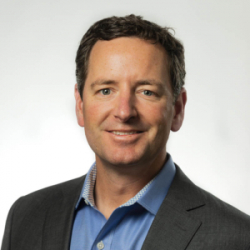 Latest posts by andy@hcprosonline.com
(see all)