Home Care Assistance:  In all its Cupid and candlelight splendor, Valentine's Day is no longer only for couples.
Indeed, February 14 has become a fantastic opportunity to pour love on the people that matter most in your life. Valentine's Day may be a delightful chance for seniors, who may feel lonely after the thrill of the winter holidays has passed, to get some family (and friend) attention. If you have been looking for a time to stop by your parent's house, Valentine's Day is a good day to do so. Home care assistance providers can help you to set up some special surprises.
Some seniors may feel really lonely when aging in place, and they may not feel as loved as they once used to. If you have been looking for a way to show you still love and think about them, there are some fun Valentine's activities and things you can do for your seniors. Many older parents are choosing to age in place but need extra help around the home. You may have hired companion care at home to help out, and these people are wonderful tools to utilize.
If you do not have companion care at home in place for your senior, it may be a great Valentine's day gift to set up. However, suppose you have not yet talked to your senior parents about setting something up. In that case, it is important to do so before you make the final decision. It can be a good gift if a senior actually want the extra help at home. Companion care at home is not suitable for all seniors but can be a massive help for other seniors. Here are some other activities to think about for February 14th.
Decorate Together 
After Christmas, a senior may not have any decorations up, but one of the best ways to show some love and spend some time together is to decorate with your senior. Add in pinks, reds, and hearts to show the love you have for them and their home. You can also create your own decorations with the seniors and bring in the grandkids to do some love-themed art projects the seniors can hang up or save.
Bake Heart Shaped Cookies
Sweets are a staple of Valentine's Day. Get in the kitchen with your senior and bake some simple sugar cookies. You can use cookie cutters to make them into hearts and decorate them in pink and red frosting. It can be fun and super delicious once they are all done.
Send a Card
Not all of you will be able to stop by at the beginning of the week to spend time with a senior. That's okay. Instead, pick out a card and allow your kids to pick out Valentine's cards too. Send them in advance, so they arrive on Valentine's Day for your senior.
Plan a Movie
If you and your senior want to do something easy but also focused on love, turn on a romantic movie together! There are tons of romantic and funny movies that will brighten anyone's mood.
If you or an aging loved-one are considering hiring

Home Care Assistance in Los Gatos, CA

, contact the friendly staff at Home Care Professionals today. Call

(866)-940-4855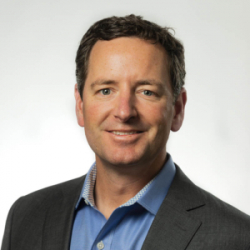 Latest posts by andy@hcprosonline.com
(see all)