Senior Home Care: As a family caregiver for an elderly loved one, it is important to learn what you can about common heart health problems that arise in the elderly.
One of these issues is called atrial fibrillation. It is possible that your elderly loved one already had this condition and it is just getting worse. It could also be a new condition. Either way, learning more about this condition can help you and your senior home care provider to ensure you are getting your elderly loved ones the help and treatment they need.
What is Atrial Fibrillation
AFib or atrial fibrillation occurs when the top two heart chambers are beating unpredictably and rapidly. People who have this condition do have an increased risk of blood clots which can cause strokes. People of any age can have atrial fibrillation. However, it is much more common in people who are 65 and older. It is also more common in those who have:
High blood pressure
Heart disease
Diabetes
If your elderly loved one has any of these health problems, make sure you or a senior home care provider get them to their doctor appointments regularly. If they have any heart-related symptoms, be sure to tell their doctor about those symptoms.
Signs and Symptoms of Atrial Fibrillation
If you are caring for your elderly loved one, it is vital that you know how to recognize heart health problems. When it comes to atrial fibrillation, there are many signs and symptoms that you and home care providers should look for including:
Severe fatigue
Thumping in the chest
Dizziness
Short of breath
Weakness
Worsening anxiety
Profuse sweating
Confusion
Becoming fatigued when sitting still
Severe pain/pressure in their chest
If your elderly loved one tells you or a senior care provider about these symptoms, make sure someone gets them medical help. If their doctor can get them in for an appointment soon, that is great, as long as the symptoms aren't severe. If they are severe, be sure to get your elderly loved one immediate medical attention at the emergency room.
Complications of Atrial Fibrillation
As noted above, if any of the symptoms are present in your elderly loved one, you or a senior home care provider should mention it to their doctor as soon as possible. If the symptoms are noticeable and causing problems for your elderly loved one right now, get them to the emergency room. There are far too many complications that can occur from atrial fibrillation including, but not limited to, the following:
Heart failure
Strokes
Blood clots
All of these health issues could be fatal for your elderly loved one. That is why it is so important to remind your elderly loved one not to ignore any of the symptoms above. If they experience them, someone should get them the medical attention they need right away.
As a family caregiver, it is crucial to know about various health problems in the elderly. Now that you know more about atrial fibrillation, you can look for signs in your elderly loved one. If you suspect they have it or even if they are just having one of the symptoms above, you can get them the immediate medical attention they may need.
If you or an aging loved-one are considering hiring Senior Home Care in Walnut Creek, CA, contact the friendly staff at Home Care Professionals today. Call (866)-940-4855
Sources
https://www.cdc.gov/heartdisease/atrial_fibrillation.htm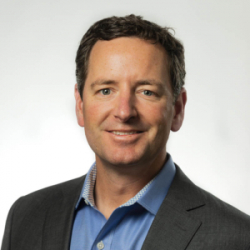 Latest posts by andy@hcprosonline.com
(see all)