As a caregiver for a loved one with Alzheimer's disease, you know that life needs to be approached differently when helping your loved one through his day. In the early stages of dementia, you'll begin to notice changes in his ability to remember, reason, and process his thoughts. What once was second nature to him and you, may not be as routine anymore. Because of that, your loved one needs more help to get through the basic activities of each day, such as eating, bathing, and grooming.
Because caring for someone with Alzheimer's disease can easily become overwhelming, the goal is to help them live without undue anxiety by regulating their day when you can. Unexpected changes can be hard for an Alzheimer's patient to process. It can also be important for you, the caregiver, to look for a trusted provider to help with Alzheimer's care. An Alzheimer's care provider will understand how the disease works and will be able to assist in caring for your loved one professionally and with great care.
Whether it's you or your Alzheimer's care provider helping your loved one with his everyday tasks, here are five tips you both can use.
Routine, routine, routine. Keeping a routine time for bathing, eating, and exercise, will all help your loved one stay grounded in what time of day it is and even what day of the week it is. If your Alzheimer's care provider brings your loved one to the local garden each week, try to keep it on the same day of the week.
Plan activities your loved one enjoys. Just because he has Alzheimer's disease, you should still strive to help your loved one enjoy the things that make him happy. If he is a big music lover, plan to bring him to the Saturday morning concerts in the park each week. Or if he likes art, set up his paint set out in the backyard after lunch each day. Keeping it consistent while still focusing on what he loves will make days smoother.
Serve meals in familiar ways at similar times. Something as simple as always having the same coffee cup or same plate can help your loved one calmly enjoy his meal. You might also find specific meals that he enjoys can be integrated into his schedule as well.
Be gentle, patient, and understanding. All of these can be hard when feeling frustrated, but a calm voice with clear instructions can help an Alzheimer's patient comply with a request better. Giving step-by-step instructions can also help your loved one understand what is being requested.
Let your loved one help where he can. If he can help set the table, make that a part of his routine. When dressing or bathing, allow him to do as much as he can to have ownership and feel empowered.
Your days will still have plenty of wonderful moments as you plan them around what works best for your loved one will Alzheimer's disease.
If you or an aging loved one are considering hiring Alzheimer's care in Pleasant Hill, CA contact the friendly staff at Home Care Professionals today. Call (866)-940-4855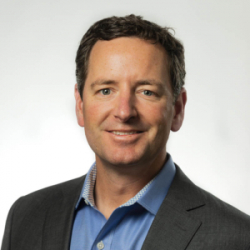 Latest posts by andy@hcprosonline.com
(see all)